The current surge in the renewable sector, as well as favourable government efforts and laws for wind project development, have created new opportunities for wind turbine blade manufacturers. With the demand for wind energy rising as the cost per megawatt falls, these providers outperform the market with their technology and creativity.
7 Best Wind Turbine Blade Manufacturers in the USA
We've rounded up a list of the top 7 wind turbine blade manufacturers in the USA, considering their sustainability, capacity installations, tech penetration and strategic initiatives.
GE Wind Energy is a division of GE Renewable Energy, a General Electric business that builds and sells wind turbines on a global scale. In 2018, GE was the world's fourth largest wind turbine producer. GE's wind energy solutions offering comprises onshore and offshore turbines and support services spanning from development aid to digital optimisation, operations and maintenance.
What's Good About GE Wind Energy?
GE Renewable Energy has approximately 49,000 units deployed and producing wind energy worldwide.
In 2019, the first 107-meter blade for GE's Haliade-X 12 MW wind turbine left the facility for the first time.
GE's Digital Wind Farm is continually gathering real-time data (weather, component messages, service reports, and performance of similar models) to build a predictive model.
Vestas is the global partner for sustainable energy solutions in the energy industry. They develop, produce, install, and service wind turbines worldwide, with +54 GW installed in 87 countries.
A world leader in intelligent data applications, Vestas leverages data to evaluate, anticipate, and harness wind resources to provide best-in-class wind energy solutions.
What's Good About Vestas?
Vestas receives 100% of its electricity from renewable sources and plans to keep doing so even as its activities and electricity use expand.
Without carbon offsets, we are on track to achieve carbon neutrality by 2030.
Zero-waste wind turbines by 2040 are the goal.
A Vestas Wind Turbine is made up of around 25,000 pieces.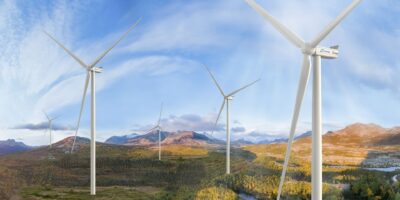 Nordex SE has installed more than 23 GW of wind generating capacity in over 25 markets. The corporation has plants in Germany, Spain, Brazil, the United States, India, and Mexico. The product line is focused mainly on onshore turbines in the 1.5 – 4.8 MW class, covering the needs of both land-constrained and grid-constrained markets.
The firm includes offices and subsidiaries in over 32 countries, with a worldwide workforce of over 8,600 workers.
What's Good About Nordex SE?
Nordex and Acciona Windpower have decades of combined expertise in designing, building, and operating wind turbines, generating more than 18 GW of sustainable electricity globally.
Nordex was the first business to mass-produce a 1 MW turbine booster in 1995.
With its serially built multi-megawatt wind turbines, Nordex delivers extremely efficient turbines for onshore applications.
4. Siemens (Includes Subsidiaries)
Siemens Energy AG is one of the world's top providers of energy technologies. The firm collaborates with its clients and partners on future energy systems, assisting in transitioning to a more sustainable society. Siemens Energy's product, solution, and service portfolio span nearly the whole energy value chain, from power production and transmission to storage.
What Good About Siemens?
More than 100 GW of installed capacity in over 90 countries, with over 29,000 wind turbines maintained.
Siemens Wind Power and Gamesa merged their wind operations in 2017 to bring long-term benefits to its numerous stakeholders.
In 2016, Siemens purchased the first of two Roll-on/Roll-off turbine transport ships modified from container ships to cut logistical costs.
Envision Energy is the world's leading provider of intelligent wind energy technologies and energy storage solutions. With a global R&D network, Envision Energy has pioneered several firsts in wind energy and energy storage, ensuring people have affordable, clean, and safe energy.
The firm has installed over 12,500 wind turbines worldwide, and its software is utilised in over 6,000 wind turbines in North America, Europe, Latin America, and China.
What's Good About Envision?
Envision is the first company in the industry to provide intelligent turbines with advanced control systems, data analysis, and reliability prediction capabilities.
EnOS, Envision's premier AIoT operating system, powers Envision Energy Storage Systems, allowing it to be readily connected to innovative grid systems.
Envision Smart Wind Farm solutions encompass the whole life cycle of a wind farm, including site selection, wind resource assessment, design, deployment, and maintenance.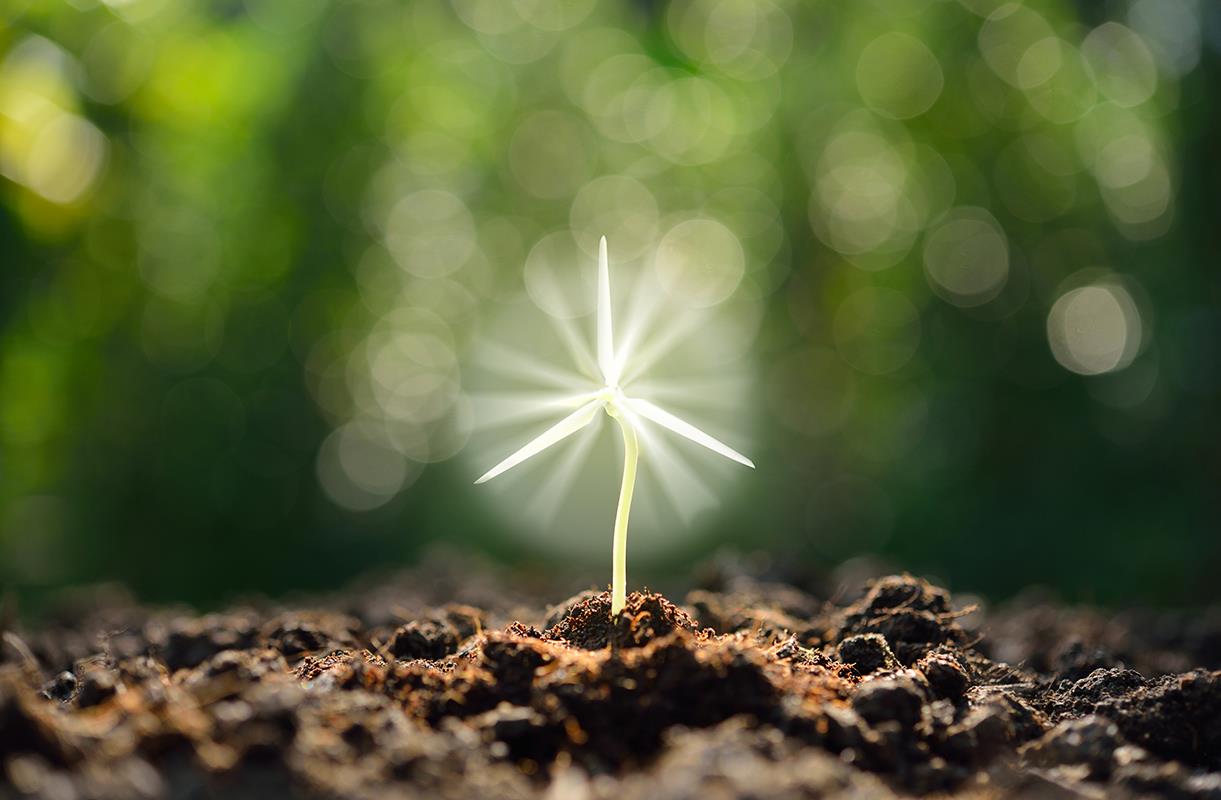 LM Wind Power, a GE Renewable Energy business and a division of GE Vernova, is a world-leading designer and producer of wind turbine rotor blades, delivering blade development, production, services, and logistics. The company uses blades in about one of every five turbines constructed worldwide.
With 13 production locations on four continents and headquarters in Kolding, Denmark, it's worldwide manufacturing network includes production plants in or near the critical wind energy markets.
What's Good About LM Wind Power?
Global network of nine operations and maintenance support facilities, combined with efficient onsite repair solutions
Sustainable energy transition to zero waste blades by 2030.
All activities are per the Global Environment, Health and Safety (EHS) policy.
Tailored add-ons, including the SafeReceptor insulated lightning protection system, Vortex generators, De-icing system, Serrations, etc.
The Aermotor Windmill Company, or Aermotor Company, is a wind-powered water pump company based in the United States. The extensive usage of their unusual wind pumps on ranches across the United States, dry plains, and deserts have made their design a classic picture of the American West.
Aermotor manufactures both windmills and the towers on which they are mounted. Steel and wood four-post towers are available.
What's Good About Aeromotor Windmill?
Aermotor's reputation is backed up by a 118-year history of uninterrupted windmill manufacture.
Every Aeromotor windmill comes with an industry-leading 7-year guarantee.
A newly redesigned production line and a 40,000-square-foot manufacturing and warehousing facility.
Aermotor also manufactures and assists in the purchase of pump assemblies and drilling.
The Closing Phrase
The upsurge of the global wind industry is here to stay. The worldwide additions of new wind generating capacity over the next ten years are predicted at 689 GW, bringing total installations to 1,160 GW by the end of 2027 – up from today's 651 GW – implying a demand for wind turbines would be larger than ever. As a result, the future of these top 7 wind turbine blade manufacturers in the USA is bright, with plenty of room for expansion in the coming years.